The Happy Pear Podcast
In this exciting episode, we sit down with Professor Tim Spector, a distinguished researcher and the director of the Twins UK study. He's also a Scientific co-founder at ZOE and a leading figure in the world of genetics and epidemiology. Tim, who initially trained in rheumatology and epidemiology, has authored the enlightening book, "Food for Life," which delves into the intricate relationship between nutrition and health.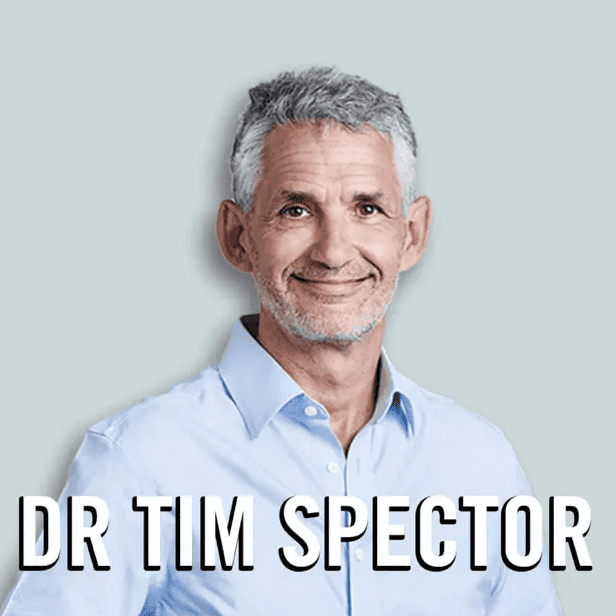 Episode 141
Join us as we embark on a fascinating journey through the realms of the microbiome, calory counting, supplements, and the personalised approach to diet. Tim unveils the truth about supplements and why they might not be the magic pill/powder they're often implied. We explore how every individual is unique and how that uniqueness demands a slightly different dietary approach. Tim's groundbreaking platform, ZOE.com, is at the forefront of this revolution, helping us tailor our nutrition to our specific needs.
In this captivating conversation, we also discuss the benefits of a predominantly whole-food plant-based diet. Discover why this approach could be the key to a healthier and happier life. We unravel the mysteries of our gut, the role of diversity in our diet, and how small changes can lead to big results in our overall well-being.
So, whether you're a health enthusiast or just curious about how you can better fuel your body, this episode is packed with insights and practical tips that can help you make informed choices about your diet and nutrition.
Lots of Love,
Dave & Steve
Episode Sponsors & Discount Codes:
Instant Brands: Instant Brands new Instant Pot Duo Plus Whisper Quiet is out! And our listeners are currently getting £30 off! Simply follow this link to avail of the offer and select 'Apply £30 voucher':
Vivobarefoot Footwear. Vivobarefoot Footwear have given our listeners an exclusive 15% discount when you enter the code HAPPYPEAR15
Genuinely these are the only shoes you will see Dave & Steve wearing!
Produced by Sean Cahill & Sara Fawsitt