The Happy Pear Podcast
We are thrilled to welcome back one of our favorite guests, Dr. Melanie Joy. Dr. Melanie Joy is a renowned psychologist and author, known for her groundbreaking work in the fields of relational literacy and the study of carnism.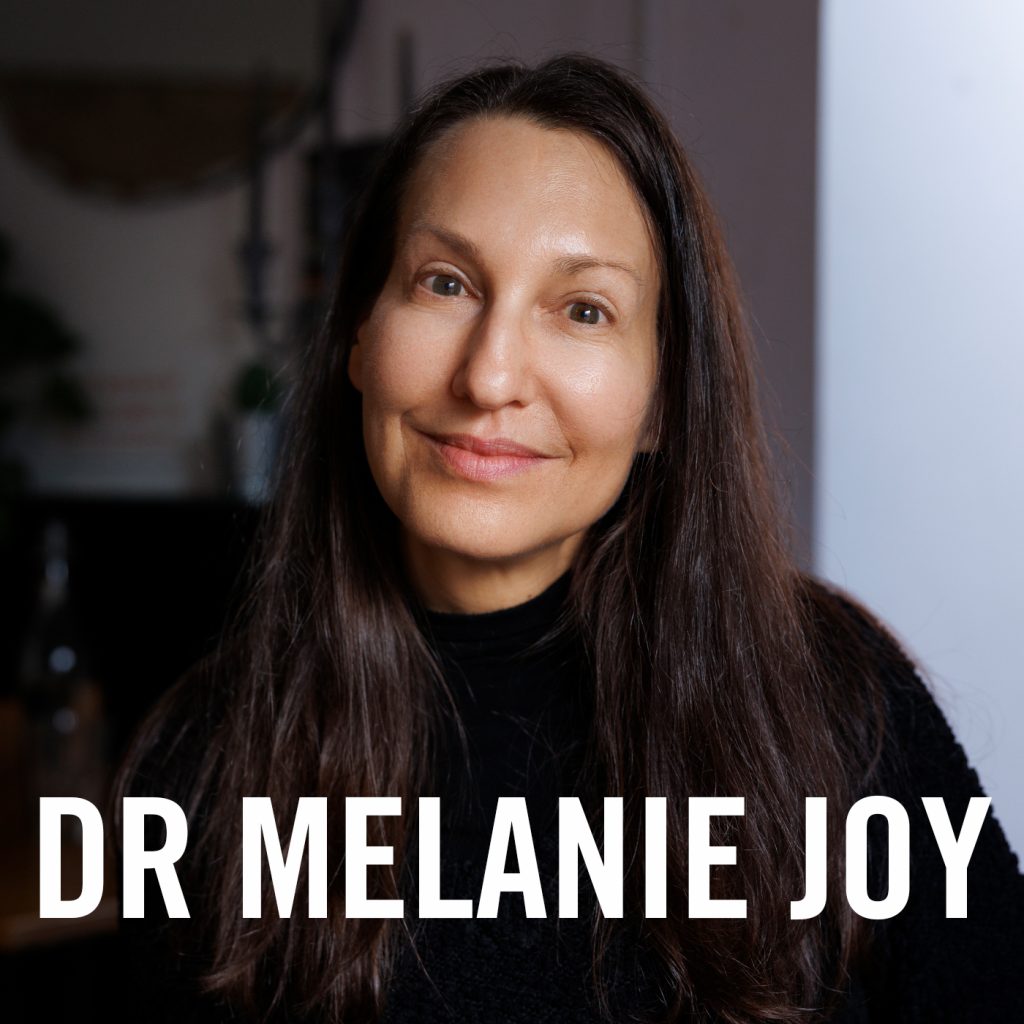 Episode 143
Dr. Melanie Joy is a distinguished psychologist with a wealth of expertise in the domains of communication, relationships, and activism. Her insights have been transformative and enlightening, making her a sought-after authority on these subjects.
We had the privilege of recording in person with Dr. Melanie Joy. Together, we delved into the concept of relational literacy and how it plays a pivotal role in effective communication, not only on a personal level within your own relationships but also on a global scale within the realms of politics and activism. Dr. Mel has formulated a groundbreaking approach that dissects the components of relational literacy, offering you the keys to improved interpersonal connections and societal change.
We also explore the intriguing topic of carnism—what it is and how Dr. Melanie Joy first encountered it in her work. This discussion sheds light on the hidden mechanisms that underlie our attitudes toward eating animals and the food industry.
This episode is a treasure trove of invaluable takeaways that are universally applicable. Whether you're seeking to enhance your work relationships, navigate your personal connections more effectively, or deepen your understanding of global issues, Dr. Melanie Joy's insights offer a profound and practical guide.
Finally, don't miss our discussion on Dr. Mel's latest book, "How to End Injustice," which we wholeheartedly recommend. Join us on this enlightening journey to unlock the power of relational literacy and gain a deeper understanding of the world we live in.
Lots of Love,
Dave & Steve
Episode Sponsors & Discount Codes:
Vivobarefoot Footwear. Vivobarefoot Footwear have given our listeners an exclusive 15% discount when you enter the code HAPPYPEAR15
Genuinely these are the lads favourite shoes, they wear them all the time!
Sign up to our Newsletter for updates on our latest recipes, events, and news.
Produced by Sean Cahill & Sara Fawsitt