The Happy Pear Podcast
For episode 4 of our Community series, we present to you the very man who changed our own perspective on community living years and years ago. The co-founder of the Transition Network and Transition Town Totnes, Mr Rob Hopkins!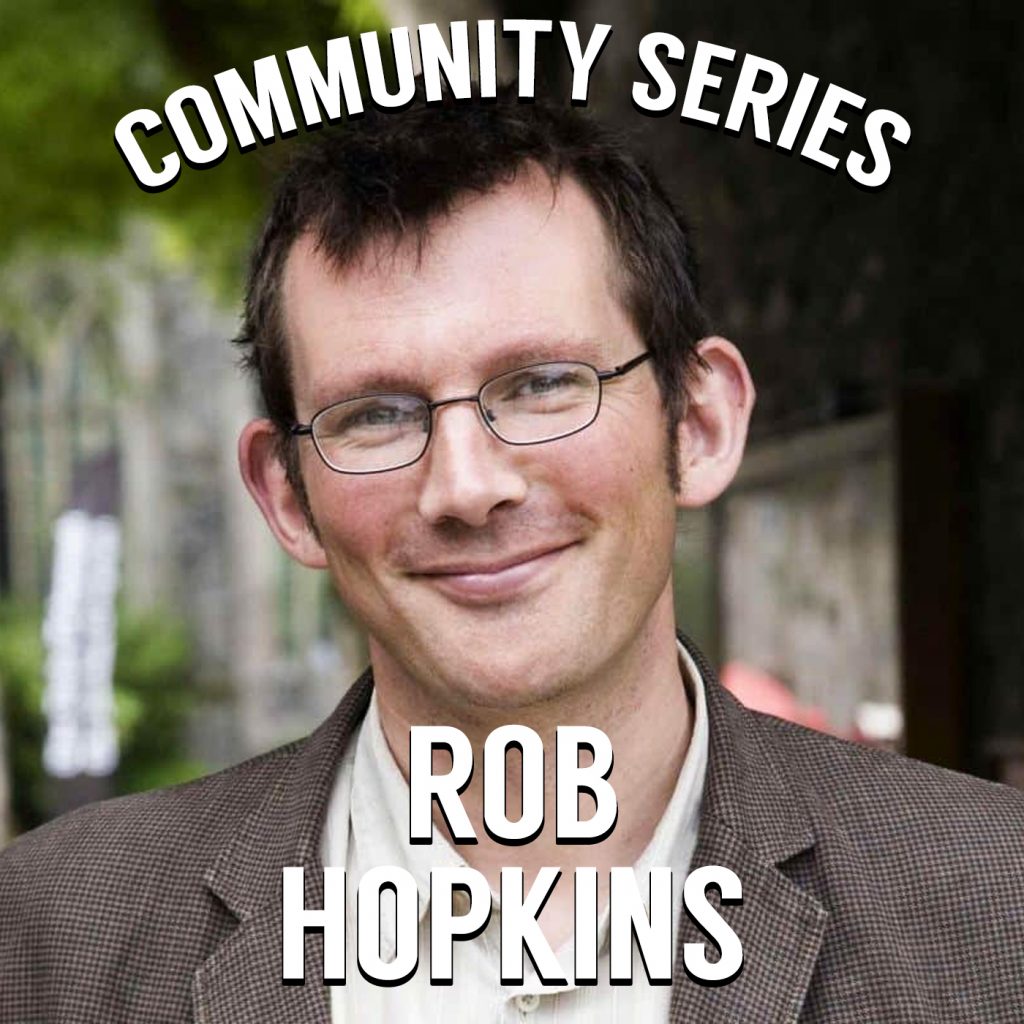 Episode 4 – Rob Hopkins
To give you a bit of background on Rob, he is the author of numerous books including, The Transition Handbook, 21 Stories of Transition and most recently, From What Is to What If: unleashing the power of imagination to create the future we want. He presents the podcast series 'From What If to What Next'. In 2012, he was voted one of the Independent's top 100 environmentalists and was on Nesta and the Observer's list of Britain's 50 New Radicals. Hopkins has also appeared on BBC Radio 4's Four Thought and A Good Read, in the French film phenomenon Demain and its sequel Apres Demain, and has spoken at TEDGlobal and three TEDx events.
This was by far one of our favourite episodes. The expression 'you should never meet your heroes' does not apply here. Rob was our hero 15 years when we first came across him, and now all these years later when we finally get to meet him, he is still our hero!
"At the moment we measure the success of an economy by how much bigger it is than last year. Imagine with your kids; there is a while in the evolution of your children where the fact that they are bigger than they were last year is a good thing. They are growing in the right direction. If that was the only measure, and they just kept on growing and growing and growing, till they were about 50 metres tall… after a little while you would think something is going really really wrong here. Actually what you want is for your kids to grow, ideally to slightly shorter than you are! And then to start growing in different ways; become kinder, wiser, more skilled, more connected, and more resourceful. We don't have that assumption for our economy, we just say – 'is it bigger than last year? Grand!' The fact that cancer rates are rising, anxiety is rising, and people are less and less able to walk home alone after dark, all the things that we don't want to happen in a society, we don't measure, we don't factor them in."
This quote says it all, he is a creative thinker who lets no walls or structures limit his imagination and willingness to strive for a better future. The ultimate doer and who leads by example.
We delve into everything from how Totnes became a self-sufficient transition town to how you as an individual can start thinking outside the box and become the change you want to see happen to your own community.
Enjoy!
Big love,
Dave & Steve