The Happy Pear Podcast
"We are victims of our own success"
Has economic growth destroyed us all? Usually, economic growth is seen as a good thing right? Or at least that is what politicians would have us believe. 
In this episode prepare yourselves! Put your seat belts on as Richard Heinberg does not hold back! There is no softness or sugar coating here, he has been spreading the word of our impending climate crisis for many many years…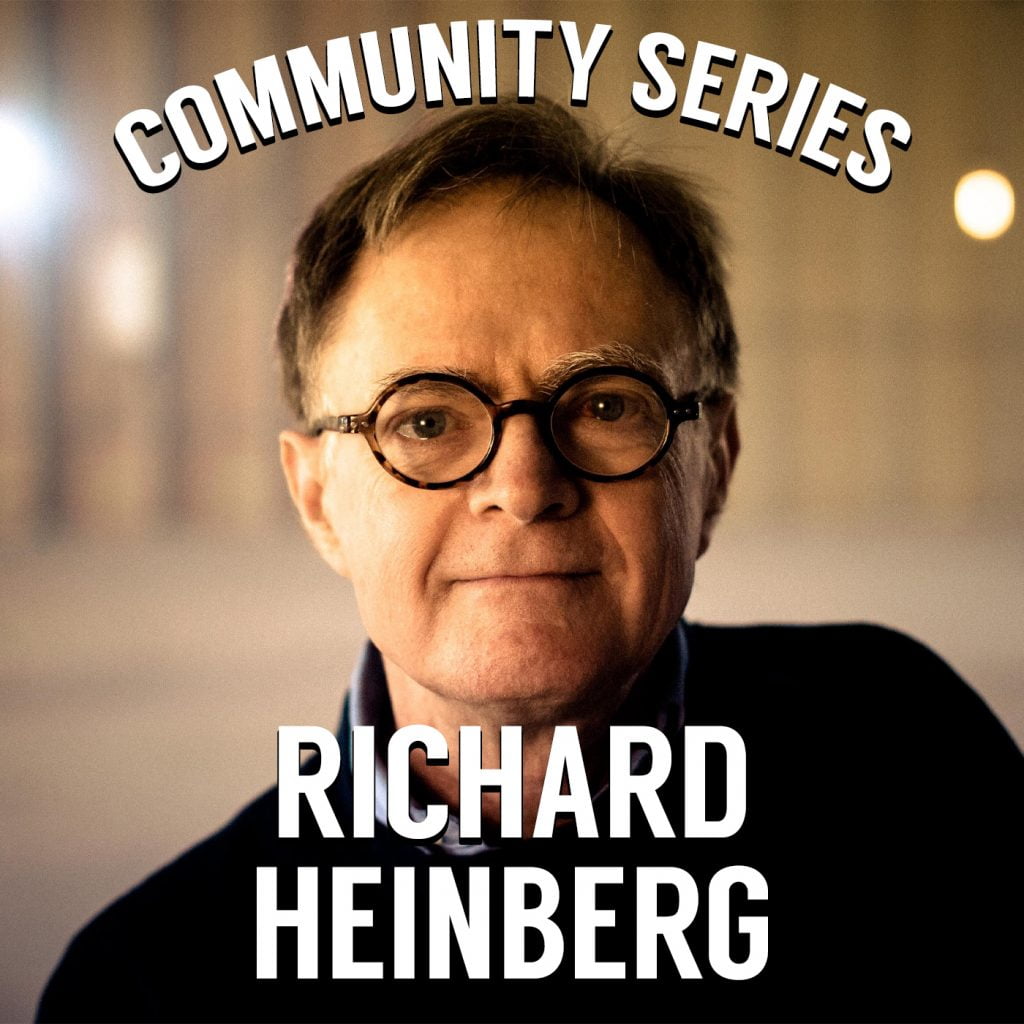 Episode 10 – Richard Heinberg
Richard is Senior Fellow-in-Residence of the Post Carbon Institute, and is regarded as one of the world's foremost advocates for a shift away from our current reliance on fossil fuels. He is the author of fourteen books, has written essays and articles, delivered hundreds of lectures and interviews for print (including for Reuters, and Time), television (including Good Morning America, National Geographic, Canadian Broadcasting Corporation, Australian Broadcasting Corporation, Al-Jazeera, and C-SPAN), and radio (including NPR, WABC, and Air America).
Not to mention, Richard has appeared in many film and television documentaries, including Leonardo DiCaprio's 11th Hour.
Needless to say, when it comes to the climate crisis, he's the man! In this episode, we jump straight into the core of it all. Richard talks us through everything from the limitations of renewable energy, the growth of capitalism, human ingenuity, to eco-living, community resilience and the power of ascetic beauty.
"Ascetics have been hijacked by capitalism, in biology it's called ascetic decadents. That's where the competition of production and enjoyment of beauty takes off on its own and it actually leads to the evolutionary bottle neck in a species. The classic example is the Irish elk. Which is this type of elk that used to live in Ireland and started to evolve bigger and bigger antlers, until the antlers were so large… and it was doing this for ascetic purposes. The elk just ultimately could not persist and they went extinct. Now we are doing the same thing with our ascetic pleasures, they have been hijacked by capitalism and by consumerism, so that most of the ascetic consumption that we do in the modern world, is all based on just making money and trying to think a certain way. Everything is ascetically designed to make us want to buy more so it's serving the very process of economic growth that is undermining our future. So we have to take back ascetics from capitalism and consumerism, and once again it needs to serve our long term wellbeing."
Don't worry it isn't all doom and gloom! We left the conversation feeling slightly beat up but overall hopeful and empowered.
We look forward to hearing your thoughts on social media.
If you enjoyed this episode and want to support the podcast please click subscribe or follow!
Big love,
Dave & Steve
References