Short chain fatty acids and the importance of fibre in gut health
What role do short chain fatty acids and the importance of fibre play in gut health? Fibre most of us don't get enough of on a daily basis and fibre is only found in plant based foods so it is a reflection that most of us are not eating enough plant based foods on a daily basis.
This 2,000-year old statement by Hippocrates has never been more relevant. With Type 2 diabetes and cardiovascular disease now accounting for 31% of all global deaths, what can your gut do about it?
In 2018, researchers took 43 volunteers with Type 2 diabetes and at risk for cardiovascular disease. They were randomised to adapt a balanced omnivorous diet or a high-fibre plant-based diet which included nine wholegrains for just 12 weeks. The effects on their diabetic control, body weight and gut microbiome were closely monitored
With 38g of fibre a day, the high fibre group showed rapid and significant benefits in gut microbial diversity. By day 28 they were also producing significantly more Short-Chain Fatty Acids (SCFAs). Having identified 4.8 million microbial genes, the team narrowed down this bonus SCFA production to just 15 bacterial strains which thrived in the high-fibre environment
We know that SCFAs help to control our blood sugars, reduce inflammation, and reduce our appetite. And that's exactly what happened: subjects on the high fibre diet lost 4.2% of their body weight and achieved excellent diabetic control in 89% of cases. Disease reversal! With 16g of fibre a day, but eating the same overall calories and macronutrients, the omnivorous diet group lost just 1.5% of their body weight and only half controlled their diabetes
What the team did next confirmed the power of a healthy gut microbiome. When they administered a faecal microbial transplant from the study participants to laboratory mice, those who received the "high fibre" microbiome transplant immediately showed improved blood sugar control.
Dozens of studies show that a plant-based diet ticks all the right boxes for an optimised gut microbiome and improved cardio-metabolic health. All health truly does begin in the gut!
.
Reference: Zhao L, Zhang F, Ding X, et al. 2018. Gut bacteria selectively promoted by dietary fibers alleviate type 2 diabetes. Science 1156:1151–56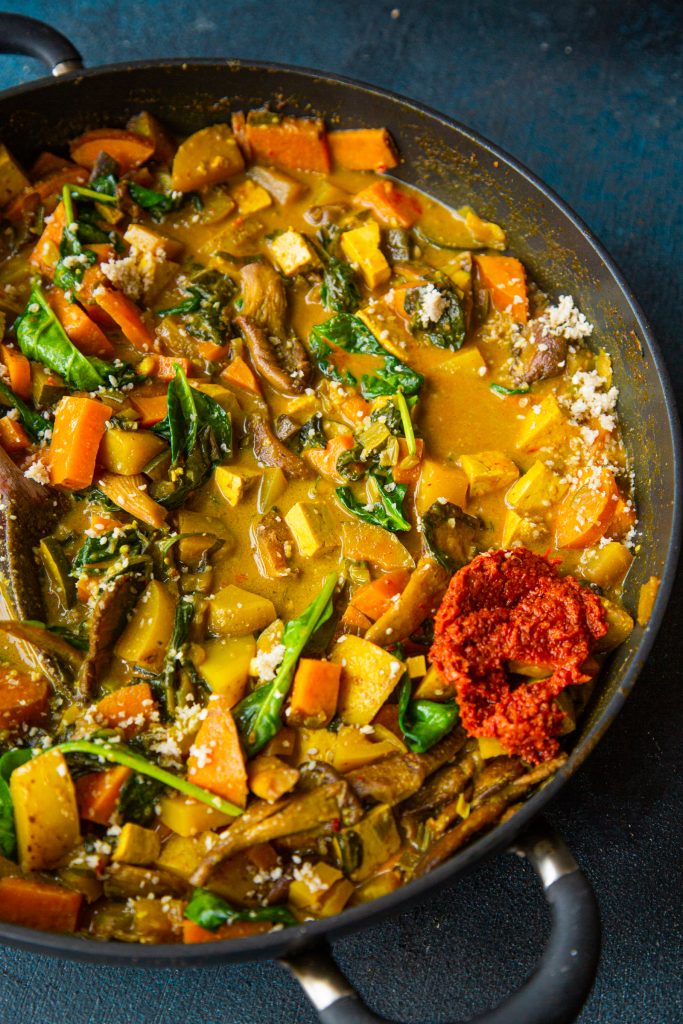 Here is a collection of gut health recipes that are some of our most popular recipes on our Gut Health Revolution Course.
All are high in fibre and packed with delicious whole plant foods to give you plenty of plant diversity and gut loving fibre!