Packaging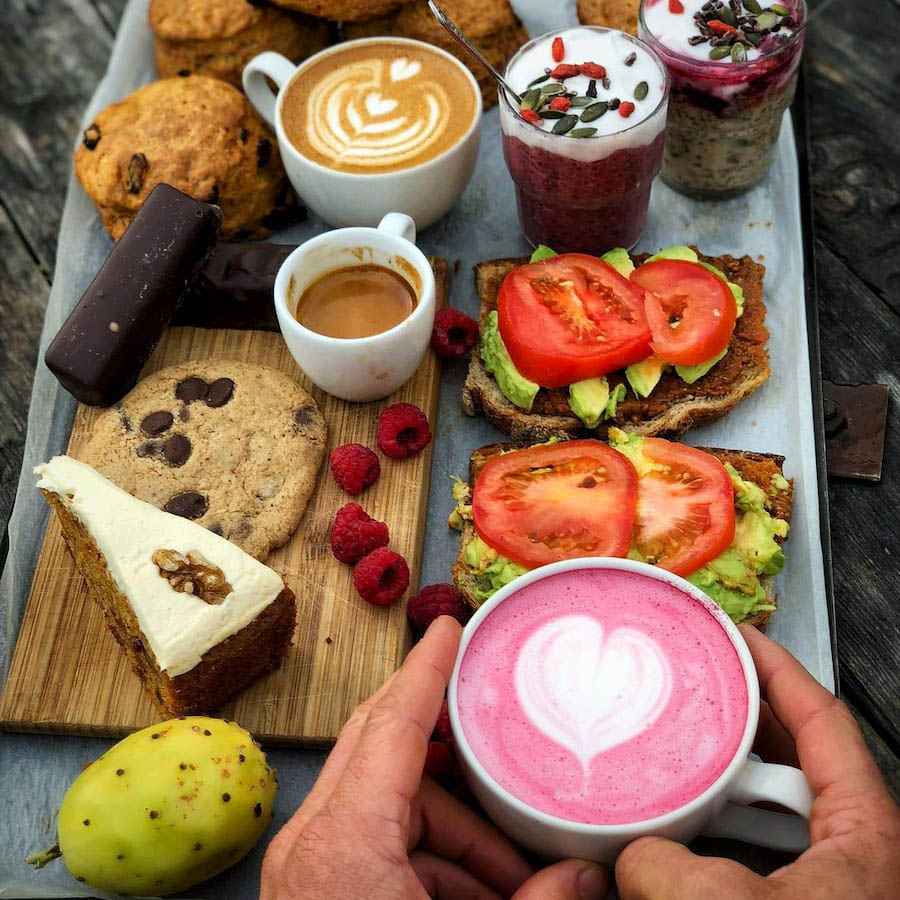 The use of sustainable packaging is key to The Happy Pear. We do our best to put our products in the most sustainable and environmentally friendly packaging - striving to use compostable packaging as much as possible. We consistently review our packaging and continue to look for the most sustainable packaging solutions available while also ensuring the quality of the food inside isn't compromised.We are far from perfect but we are trying our best to be kinder to the planet. Currently, in our cafes, all our take-away food containers, cups, cutlery, straws, napkins and paper bags are fully compostable.
Organic farming practices, sourcing local & Irish
We buy and sell 99% organic fruit and veg in our stores. We are committed to sourcing as much Irish and local fruit & veg as we can. We prefer to buy organic above conventional as it promotes better soil health, more natural biodiversity and less use of pesticides and fungicides. We are very excited to say that this year in 2022, we will be establishing a Community Farm in Kilcoole focused on growing organic fruit & veg for the wider Greystones area and emphasising on increasing the soil life and the surrounding biodiversity.