Sustainability
"We Care About Our People and Our Planet"
We have always wanted to make the world a better place. We constantly try to make small changes to be kinder to the environment and leave less of a footprint – even by eating a plant-based diet you can make an impact!
Packaging
Over the last few years, we have extensively reviewed our packaging and moved to more sustainable solutions. We are trying our best to be kinder to the planet but we're not perfect. We are continuing to look for sustainable packaging solutions for some of our products, which also ensures the quality of the food inside isn't compromised in any way. For example, we've just launched new compostable pouches for our entire granola range, another win for the planet!
Currently, in our cafes, all our take-away food containers, cups, cutlery, straws, napkins and paper bags are fully compostable.
Cups & Coffees
All our takeaway cups are Paper-free, compostable cups! For over five years we had been using fully compostable cups in our cafés and last year we became one of the first businesses to use Ireland's only completely paper-free compostable cup. The Treefree Cups we are using contain absolutely no paper product.
They start out as residual waste material from sugar-cane, making them the most sustainable single-use cup available on the market today! In the first instance, we encourage our customers to use reusable cups by offering 20 percent off our hot drinks if they do use a reusable cup.
We also sell reusable bamboo Ecoffee Cups in our cafés and offer a free coffee when you buy an Ecoffee Cup! On the subject of coffee we also roast our own coffee and we love and promote plant based milks which are more sustainable for the planet – we offer a range of plant based milks from oat to rice at no extra cost!
Refill For Free
We've free water available for everyone in our cafes with refillable glass bottles on every table for our customers to stay hydrated and they can refill their own water bottle to reduce plastic!
Food Waste
We work hard to reduce surplus food and food waste. We use any 'unsellable' fruit and vegetables from our stores in our employee lunches in Pearville, and our cafes donate any surplus food to local charities through food redistribution charity, FoodCloud. Even our coffee grinds from our cafés are used by local gardeners!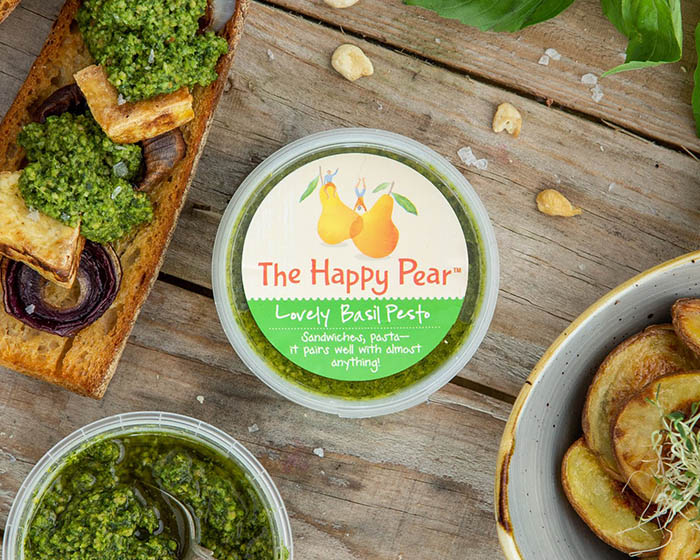 Gas & electricity
Our vans run on compressed natural gas, helping to reduce our vehicle CO² emissions.
We have installed LED light fittings across all our production facility Pearville, helping to reduce greenhouse gas emissions.
Origin Green
We are verified members of Origin Green, Ireland's food and drink sustainability programme. It is a voluntary programme, led by Bord Bia, that brings together Ireland's food industry – from farmers and food producers to retailers and foodservice operators – with the common goal of sustainable food production.
This programme enables Ireland's food industry to set and achieve measurable sustainability targets that respect the environment and serve local communities more effectively. It's about measuring and improving how we do this on an ongoing basis.
So let's all keep making positive steps to a sustainable future together!
Community
We are committed to being an active and inspirational partner in the local community wherever we are based, working with schools, sports clubs, charities and community led groups to ensure that our presence has a positive effect on the local area and to ensure the local community want to be a part of our project.
People
Sustainability in staffing is also key. We offer paid internships to school and university leavers and run internal development programme for managers.